In Never Have I Ever, Tia Carrere portrays Dr. Logan. Season 4 featured Tia's guest appearance.
The Never Have I Ever television series was developed by Mindy Kaling and Lang Fisher for the American television market. The premiere date of the series on Netflix was April 27, 2020.
On June 8, 2023, after 10 episodes, the show's fourth and final season concluded. Positive reactions to the show have increased.
The protagonist is an Indian-American teen girl who struggles to improve her social standing due to the interference of well-meaning friends, relatives, and her own complicated feelings.
Among the numerous talented actors and actresses featured in the series are Maitreyi Ramakrishnan, Poorna Jagannathan, Richa Moorjani, Darren Barnet, Jaren Lewison, and many more.
Amazing celebrities frequently appear on the show. Stars including Tia Carrere, Dwight Howard, and Pete Gardner will appear in Season 4 as special guests.
The character of Dr. Logan in Never Have I Ever.
Never Have I Ever stars Tia Carrere as Dr. Logan. Episode 6 of Season 4 features her.
Episode 6 is titled "Had my dream stolen" and was directed by Kabir Akhtar and written by Asmita Paranjape. Dancing With the Stars alum and Wayne's World star Carrere makes a cameo.
She is offering a bit part on the 'Never Have I Ever' show, playing the character of Kamala's counsellor. Kamala is torn because she believes Len is trying to take money from her mother during their affair.
Because of her concerns for Nirmala, Kamala turns down a job offer from Dr. Logan in Baltimore.
On the set of Never Have I Ever, Richa (Kamala) and Tia (Dr.Logan) pose with director Kabir Akhtar.
On the set of Never Have I Ever, Richa (Kamala) and Tia (Dr.Logan) pose with director Kabir Akhtar. (Instagram photo)
American actress and singer Althae rae Duhinio Janairo, better known by her stage as Tia, made her name on the hit daytime drama General Hospital.
Her role as Cassandra in the original and sequel Wayne's World films launched her career as an actress and singer.
She also tried out for and placed sixth on the reality show Dancing with the Stars.
She was born in Honolulu, Hawaii on January 2, 1967, to parents of Filipino and Chinese ancestry. Bianca is her daughter from her second marriage.
Her 1993 self-titled album with producer Matt Prinz, titled "Dream," went gold in the Philippines. She has won two Grammys for both singing and voiceover work.
She has been married twice, once in 1992 to filmmaker Elie Samaha and again in 2002 to photojournalist Simon Wakelin. Her first divorce occurred in the year 2000, and her second in the year 2010.
Also, in 1992, she was named one of People magazine's 50 Most Beautiful People on Earth.
Plastic Surgery for Tia Carrere
Tia Carrere's plastic surgery rumours have been floating about for a while now. The actress has avoided commenting on the speculation.
The public's suspicion was sparked when they compared Carrere's "before" and "after" pictures.
Tia's nise, eyes, and lips are all drawn to attention in a way they weren't in previous images of her.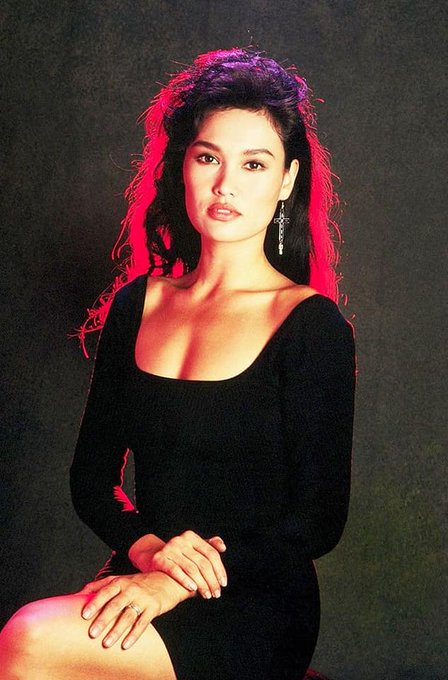 The most striking difference between her old and new appearance is the size and shape of the 'True Lies' actress's nose.
Her nose, on the other hand, appears to be less prominent and more defined. She probably has rhinoplasty to change her nose's appearance.
The fan also seems particularly taken with her lips. The older photos showed a leaner, more proportionate appearance, while the more recent ones made it look rounder and plumper.
Lip injections or another type of dermal filler may be to blame for this.
Even her eyes, which were previously shown to be small and less defined, now appear larger and brighter in the most recent photographs. The removal of fat and skin from the upper and lower eyelids by blepharoplasty could be to blame.
Cast of Season 4 Episode 6 of Never Have I Ever
Maitreyi Ramakrishnan, Lee Rodrigue, and Dareen Barnet star in Episode 4 of Never Have I Ever. They play crucial roles throughout the show.
Are Joseline And Balistic Beats Still Together? Everything About Their Marriage
Fans aren't quite ready to say goodbye to their favourite adolescent drama, which is currently airing on Netflix.
The final season of the hit adolescent drama premiered on June 2, and here are its stars.
The final season of the teen drama, Season 4, premiered on June 2nd (Source: Instagram).
Michael Cimino joins as Ethan, Akshara plays Janina Gavankar, and Jeff Garlin appears as Len, Nirmala's lover, among many other new cast members in Season 4.
Episode 6 features the following actors and actresses:
In the role of Devi Vishwakumar, Maitreyi Ramakrishnan
Dr. Nalini Vishwakumar, played by Poorna Jagannathan
Fabiola Torres is played by Lee Rodriguez.
Paxton Hall-Yoshida is portrayed by Darren Barnet.
To portray Eleanor Wong, Ramona Young
Benjamin (Ben) Gross is portrayed by Jaren Lewison.
Margot, played by Victoria Morales
Kamala Nandiwadal, portrayed by Richa Moorjani
As Len, Jeff Garlin
Summary of Episode 6 of Season 4 of "Never Have I Ever"
'Had My Dream Stolen' is the title of Episode 6. At the beginning of the episode, Devi is depressed because she was not accepted to Princeton University.
Never Have I Ever centres on Maitreyi Ramakrishnan's character Devi, who was rejected from her top choice university (Princeton).
Evan Roderick and Girlfriend Dion Karas: Talented Actors on the Rise
Nalini, her mother, takes the brunt of her daughter's wrath even as she tries to console her in every way she can think of. Devi recalls the guidance counselor's advice to compile a list of secure schools.
She decides to add a sport to her CV instead. Devi will do whatever it takes to achieve her goals, as evidenced by the fact that she is now the equipment manager for the boy's swim teams.
When she finds out that Fabiola, too, has applied to the same school, she knows that if she doesn't get in, no one will.
Devi is outraged when she sees Fabiola's name next to Princeton on the board because Fabiola never told her that she applied there.
Lee Rodriguez, an American actress, plays Fabiola on the show regularly.
After talking to Paxton, who hasn't been seen much this season, she realises that she was being too critical and destroying their friendship for her own benefit.
After all, Paxton is familiar with disappointment, having lost the swim scholarship for which he had worked so hard in season 1.
The episode ends with a group hug between the three females, during which Eleanor drops the bomb that she will be graduating in two days and beginning her acting career.
Things between Ben and Devi appear to be improving. Ben overheard Margot complaining to a friend that she wasn't in love with him, so the two broke up as a result.
In the alternative scene, Kamala has other priorities. While Devi is preoccupied spying on Len, she ignores the fact that her cousin has a job offer in Baltimore.
She recognises the Australian woman she believed she hallucinated earlier when she sees her grandmother's lover at the coffee shop and overhears him saying "baby" to her.
Kamala, portrayed by Richa Moorjani, and Nalini, portrayed by Poorna Jagannathan, are both recurring major characters.
Crime Scene Kitchen Season 2: Who Went Home? Full List of Eliminated Contestants
Len asks Nirmala to marry him, and everyone is overjoyed because Indian culture typically expects a widow to spend her remaining years in seclusion and mourning.