Diablo 4 error code 73 is handled here; learn the causes of this error code 73 and how to resolve it for uninterrupted Diablo 4 gameplay.
Error Code 73 in Diablo 4
Diablo 4 Error Code 73 is an annoying problem that many gamers encounter when trying to log in to the game. This error is primarily connected to login issues and can be a significant impediment to accessing the game servers. When this mistake happens, players are greeted with a depressing message that says "Unable to Login" and "Code 73."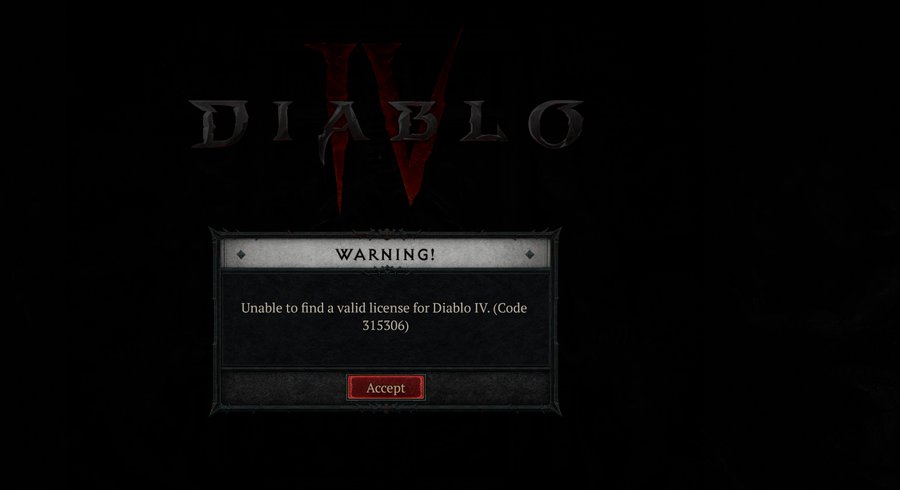 This issue inhibits players from having fun and progressing in the game. It can be really frustrating, especially if you want to get right into the action. Troubleshooting procedures such as checking the server status, validating login credentials, restarting network equipment, disabling the security software, and ensuring that the gaming client is up to date are required to resolve this error. Players can resolve Diablo 4 Error Code 73 and recover access to the game servers by following these procedures.
What causes Diablo 4 Error Code 73?
Diablo 4 Error Code 73 can occur for a variety of causes, each of which contributes to the authentication problem that players face. As Blizzard does the routine maintenance or faces unforeseen technical challenges, server maintenance or unexpected server outage is a common cause. Another possibility for an error message is inputting incorrect or outdated login credentials.
Error Code 73 can also be caused by network connectivity issues, such as a slow or inconsistent internet connection, and impede the login process. Furthermore, certain security software or firewalls placed on the player's computer may interfere with Diablo 4's connection to the game servers, resulting in the error.
Proxy settings on the computer or network configuration might also cause connectivity issues by preventing direct connections to Diablo 4 servers. To effectively resolve Diablo 4 Error Code 73 and obtain entry to the game, it is critical to identify and address these potential causes.
How Do I Fix Diablo 4 Error Code 73?
Follow these procedures to resolve Diablo 4 Error Code 73 and recover access to the game:
An Overview of Diablo 4
Blizzard Entertainment is developing and publishing Diablo 4, an upcoming action role-playing video game. Following Diablo III, it is the fourth installment in the Diablo series. The game takes place in Sanctuary, a dark fantasy realm where players take on the role of a great hero who battles hordes of demons and other creatures.
Diablo 4's gameplay is immensely immersive and visceral, combining violent combat, exploration, and character advancement. Players can choose from a variety of classes, each with their own set of powers and playstyles, such as the barbarian, sorceress, and druid. The game has a large open world with a variety of locales ranging from scary dungeons to huge outdoor areas.
Players in Diablo 4 will embark on epic journeys, discover ancient mysteries, and participate in heated fights against difficult bosses and monsters. The game focuses on cooperative gameplay, allowing players to work together with friends or other online players to complete difficult objectives and acquire powerful gear. Diablo 4 aspires to create a remarkable experience for aficionados of the franchise as well as newcomers with its dark and atmospheric aesthetics, deep plot, and addicting gameplay.
Diablo 4 Error Code 73 – FAQs
1. What is Diablo 4 Error Code 73?
Diablo 4 Error Code 73 is a frustrating issue that many players face when attempting to log in to the game
2. Why am I getting Error Code 73 in Diablo 4?
Error Code 73 in Diablo 4 typically occurs due to authentication or network connectivity issues. It may be caused by server maintenance, incorrect login credentials, or interference from security measures.
3. What should I do if I can't log in to Diablo 4?
First, make sure you are entering the correct login credentials. Then, check the Blizzard server status and try restarting your network devices. If the issue persists, consider disabling security software and updating your game client.
4. How can I refresh my network connection to resolve Error Code 73?
Restarting your modem and router can refresh the network connection and potentially resolve Error Code 73 in Diablo 4.
5. How to Fix Error Code 73 in Diablo 4?
Check the Status of Blizzard Servers: Visit the official Blizzard website or their social media channels to ensure that the game servers are operational. This step helps you determine if the error is due to server-related issues.